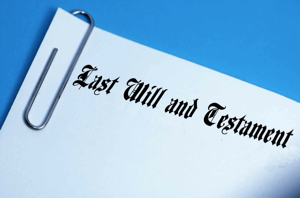 Will

What is a will? A will is a document that outlines your wishes after you pass away. It helps determine who is entitled to your property after you pass away. A person may wish to give his entire property to his spouse, his children, his friends, etc. or he or she may designate specific items of property and assets to various individuals.

What happens if I die without a will? In Michigan if a person dies without a will then his property will pass intestate. Dying intestate means that you have died without making a valid will. If a person dies intestate then that person's property will be divided according to the laws of that state.

What are the advantages of having a will? Well instead of dying intestate and having the state rules deciding on who gets what from your property and assets, a will will allow you to decide on how you want your property to be divided.

Is a will expensive to draft? Usually no. It depends on your circumstances and a number of different factors. Many attorneys will provide you with a free quote. Here at Farjo Law P.L.L.C. we can provide you with a free estimate on the cost of drafting a will.